The hosting for IT professionals and all those who care about reliable and high-quality hosting of their website in the Internet.
While creating the project, our company made the following:
Building a server architecture based on the network of interconnected Xen Server virtual machines
Development of the website and related web services
Integration of the control panel, and adding services and billing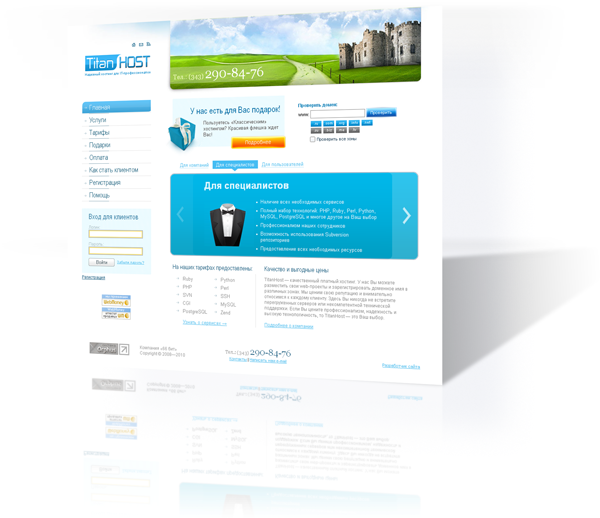 The TitanHost project has been widely covered in the blogosphere of the Russian Internet, and has gradually become more and more popular with the users. In addition, TitanHost is a platform for all our online solutions, and this website is based on it, too.